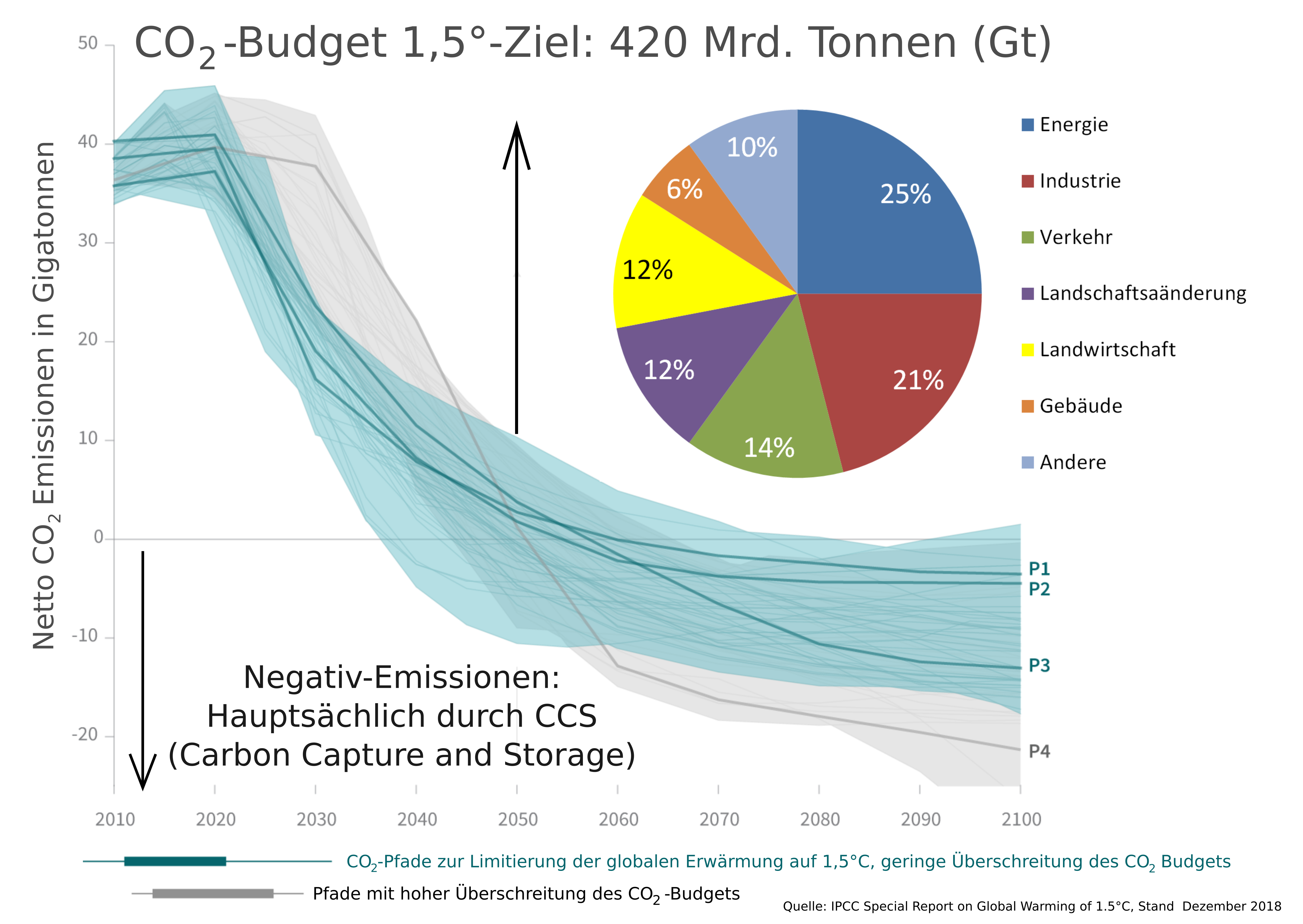 ---
---
Legende
AFOLU: agriculture, forestry and other land use – Landwirtschaft, Forstwirtschaft und andere Landnutzung.
CCS: carbon dioxide capture and storage – CO₂-Abscheidung und –Speicherung.
CDR: carbon dioxide removal – Das gezielte Entfernen von CO₂ aus der Atmosphäre und seine Einlagerung in andere Kohlenstoffreservoirs.
BECCS: Bioenergy with Carbon Capture and Storage – Ein Verfahren der CO₂-Abscheidung und -Speicherung bei dem Biomasse verbrannt wird, um anschließend das dabei entstehende Kohlenstoffdioxid abzuscheiden und zu speichern. Die Kosten liegen 2100 vermutlich bei 100-150€ pro Tonne CO2.